Meet Dr. David Burgdorf
My Education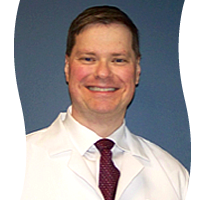 "I received my Doctor of Chiropractic Degree (D.C.) from Palmer College of Chiropractic in Davenport, Iowa. Palmer is world renowned as the leader and originator of chiropractic education. I'm really proud to be a part of this heritage and I look back on my college experience with some of the fondest memories of my life. It was really nice to be surrounded daily by likeminded people all seeking to serve others with something they believe in.
Being right there where chiropractic was discovered, researched, and applied was an exciting experience. I couldn't help but be very involved. I was the president of the student's chapter of the International Chiropractic Association. I had amazing mentors and I learned a lot. I really enjoyed the years I spent at Palmer."
Creating an Awareness About Chiropractic
"Teaching patients about the value and function of chiropractic can be very challenging. Many people don't understand how chiropractic can be an effective contributor toward a healthy life. Helping them to understand the philosophy behind chiropractic, and showing them the science supporting it, can be an obstacle if a person has never been exposed to the idea.
Some people come seeking care, and they want to receive adjustments, but they don't want to have X-rays taken. I explain that the X-ray is an important tool to verify and specifically identify the condition their symptoms are pointing to. I find that each person comes in the door with different views and backgrounds, so I work one-on-one to create awareness about how chiropractic works."
EXPLORE CHIROPRACTIC
Common Questions about Me
Why Did I Choose to Become a Chiropractor?
"I grew up with chiropractic – my father has been a chiropractor for over 50 years. Chiropractic is all I've ever known. And I knew I wanted to be a chiropractor since I was 14 years old.
Going to the seminars with my Dad, I learned techniques, watched, and observed him with his patients. It drew me closer to the profession.
Some people say you don't choose chiropractic; chiropractic chooses you. I believe chiropractic chose me. I love this profession."
What Continues to Excite Me About Chiropractic?
"As a child, when I began to feel sick or had any issues with my health I would visit my Dad's office and get adjusted. I saw other children getting sick all the time and constantly having to take medication. My family never had to do that. And I see many of my patients living with the same benefit. That's why I love chiropractic. It heals naturally, and that's what appeals to me the most."
Staying Active and Promoting Health
"I love to spend time with my fiancée and our two dogs, Atlas and Fredo. I enjoy riding my motorcycle in my leisure time, and I bicycle as well – trying to keep up with my fiancée who is a competitive cyclo-cross racer.
I write, I sketch, and I do a lot of woodworking and carpentry in my free time. In fact, most of the wood work in the office has been done by me. We have a gorgeous office."
Contact our office to book your first appointment and meet Dr. David Burgdorf.
---
Dr. David Burgdorf | (781) 337-4400